The Marple Band Bierkeller Band – AKA Piste Hägen Brass is the GerAusTyroMarpolean faction of The Marple Band.
They are a collection of enthusiastic, madcap, Bierkeller, Oompah fanatics who love nothing more than to dress up in authentic 'Haus-von-Primani' traditional Tyrolean costumes. They will entertain you with German and Austrian music, seamlessly blended with other well known crowd-pleasers, rabble-rousing chants and maybe some yodelling (not parcel deliveries!).
This 'amazing' ensemble is descended from a long, less than distinguished, yet noble line of German/Austrian (and Marple locale) stock, originally spawned deep in the Bavarian Reich…. ….pure thoroughbreds of Bierkeller music, experts in Lederhosen-slapping and genetically ingrained waving of full-to-the-brim (not for long!) ale steins. Piste Hägen Brass will amaze and delight you with traditional Tyrolean music and competitive team events.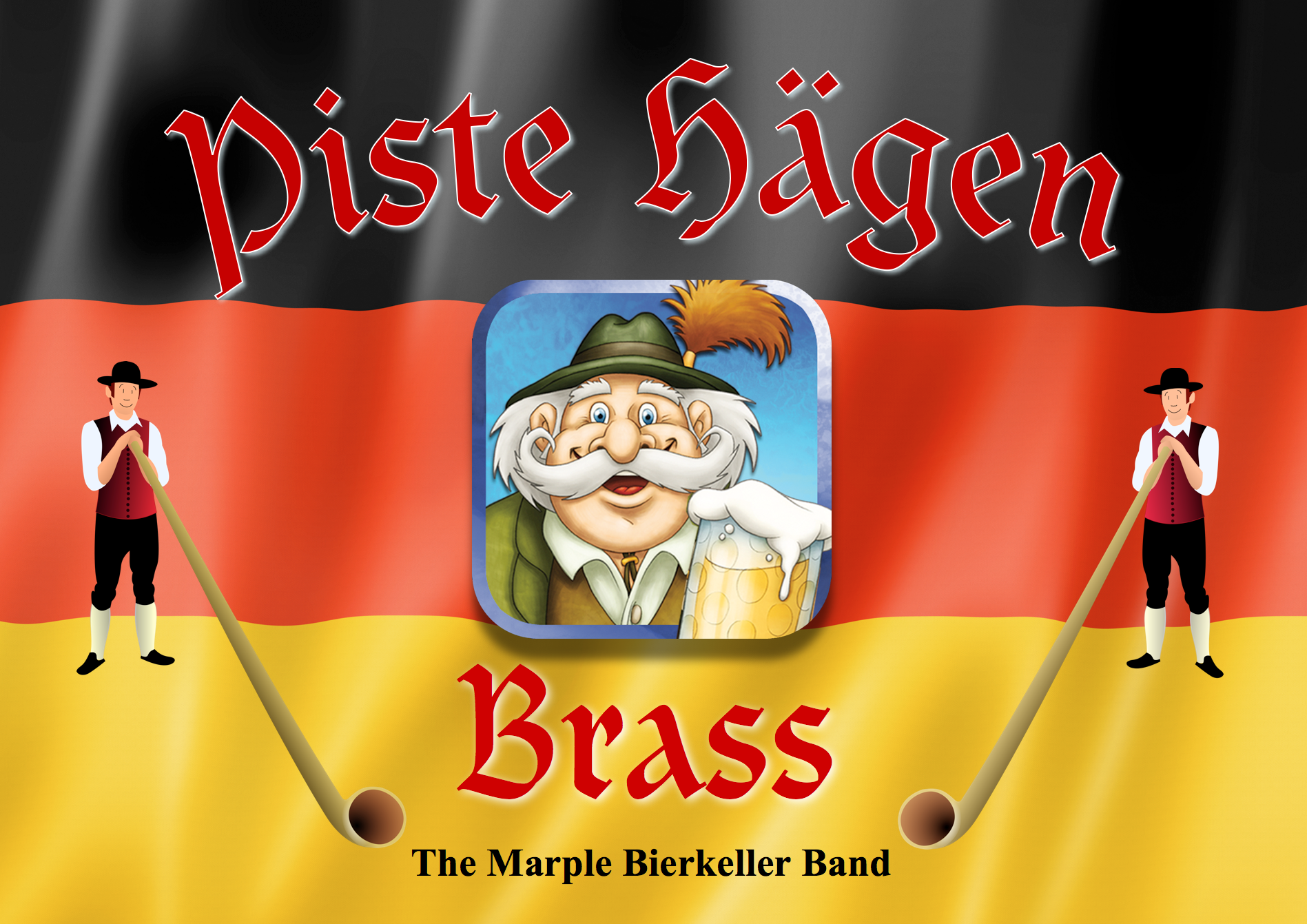 Audience participation ist keine option! Ve haf vays of making you join in! Ein guten time vill be had by alles.
Available for:
Beer Festivals
Oktoberfests
Sports & Social Club Events
Weddings
Corporate Events
Parties
Please contact us (kontaktiere uns) for full details of a night to remember.