On Saturday July 23rd, we had a fabulous evening at a glittering 'Night at the Musicals', staged at Stockport Grammar School. The Mayor and Mayoress were in attendance.
The concert was in conjunction with Stockport Grammar School to help raise much-needed funds for Educaid- a pet charity of the school. We raised in excess of £1,200. The audience was wowed with the music from many well-known West End and Broadway spectaculars. A special mention went to Grace Shropshire who sang her first solo with the band and there wasn't a dry eye in the house when she sang I dreamed a dream from Les Misérables…   …the first, I'm sure, of many more to come.
Stockport Grammar School usually sends £10,000 a year from fundraising to support a school in Sierra Leone and some of our pupils and staff have visited there too. It costs £250 to educate one child for a year so we hope to raise a lot to help disadvantaged children. Funds raised at the concert are to be split between the band and Educaid.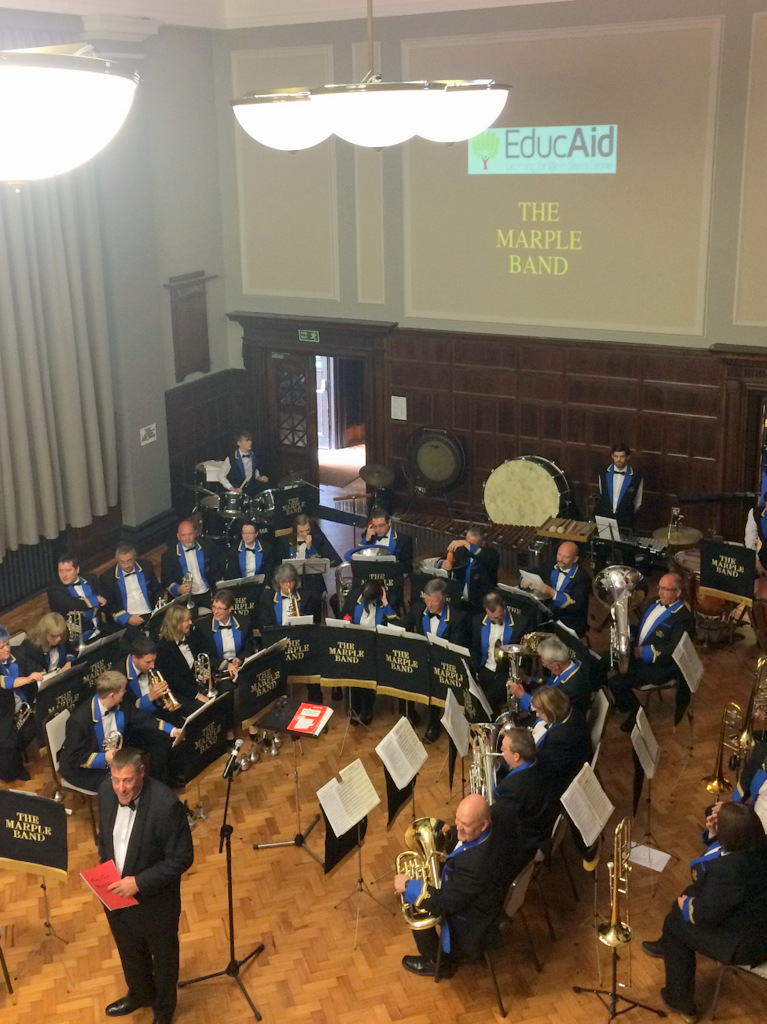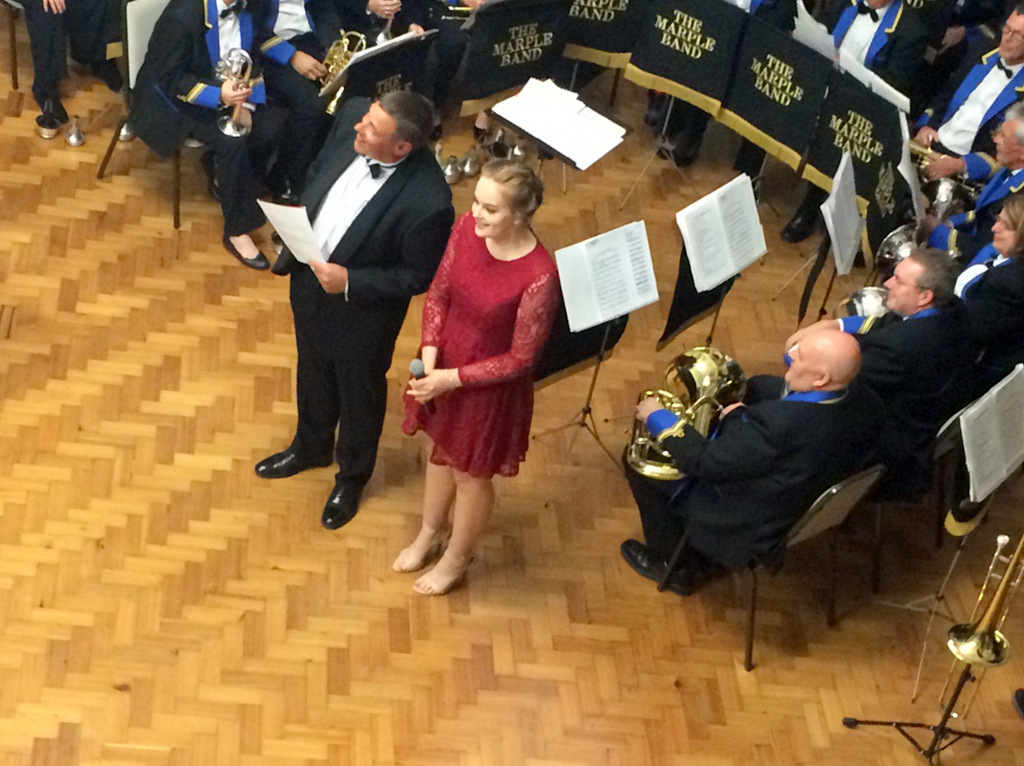 Update
Since Christmas the Marple Band has played at the NW Regional Brass Band Championships in Blackpool, where we came a very creditable 6th in the 2nd section, out of 22 bands. This wasn't quite enough to promote us to the 1st Section but puts us very near the top of the 2nd section and a strong contender for promotion again soon.
At the Tameside whit Friday Marches we did really well and won Best Band in 2nd Section at Mossley, then came 3rd overall at Denton Cricket club – this includes competing against some of top bands in the country- e.g. Fodens Silk Brass, Eland and Ashton.
On Sunday 10th June, at a new venture, the Marple Band and Hawk Green band played at Picnic in the Park, a joint concert to raise much needed funds for the bands bandroom. This took place at the Memorial Park in Marple and a super day, in gorgeous sunshine, was had by all.